Customized product presentations are the most common laser shows. You can't present yourself or a product much more impressively. The minutes of the laser show are characterized by the combination of effects and messages. This experience remains in the minds of the audience for a long time. We would be happy to create your very own personal show with an individual concept. The best thing to do is visit us in our showroom!
Let us design your personal show together with us!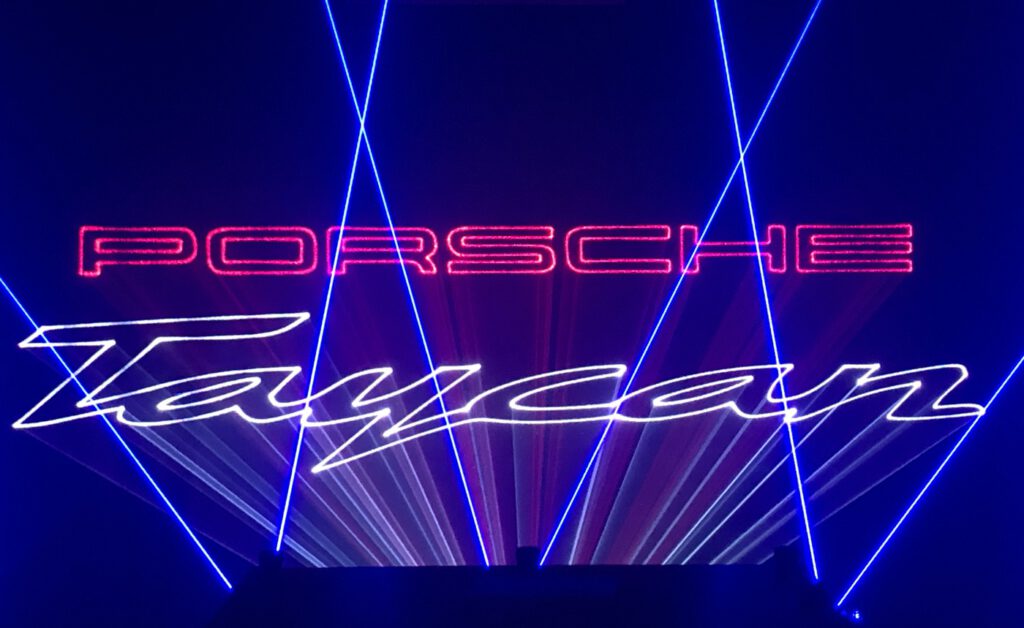 With a customer-specific laser show, whole stories can be told about the development of a company and the future vision.
Breathtaking productions can be implemented both in the small ballroom of a hotel and in the large outdoor area of ​​the company.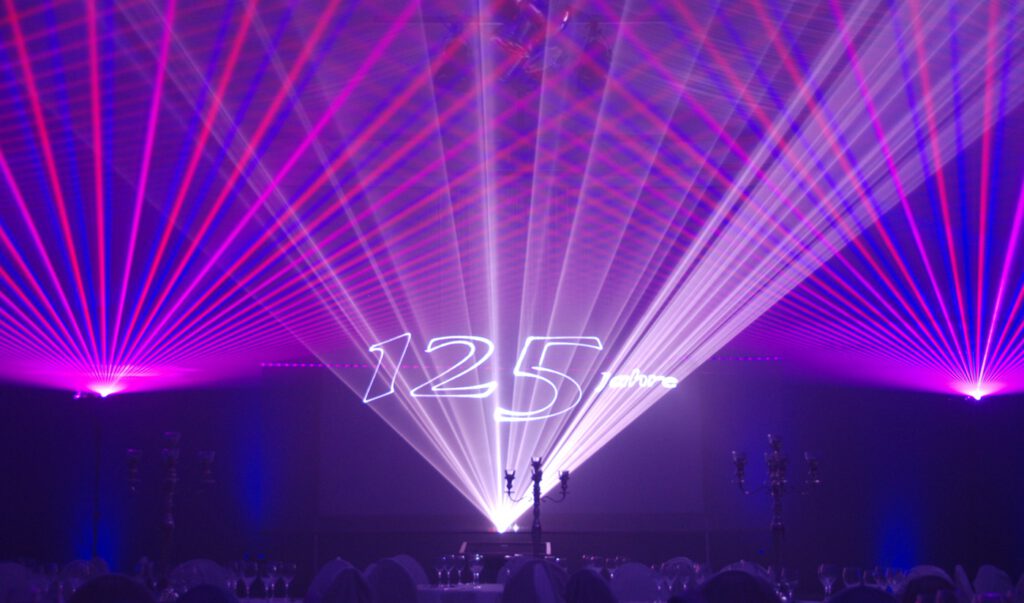 Laser projection always have very high attention value. It immediately catches the eye. In very bright light conditions, such as at a trade fair stand, brilliant animations and logos can still be projected. The technical implementation is very simple because the laser projectors are easy to accommodate and have low power consumption.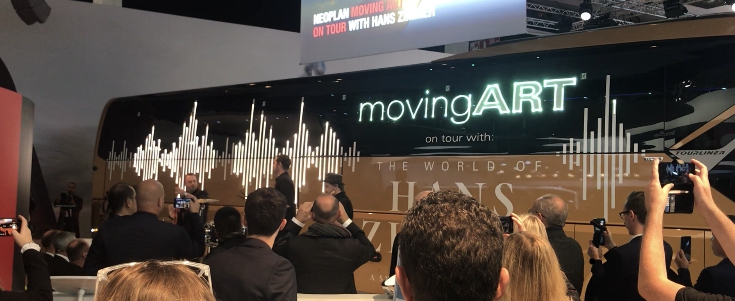 Wedding- and Christmasshows
Christmas is always an occasion for colorful light effects, whereby Christmas motives and whole stories can be told with the laser.
Graphics and  laser beam shows are very popular.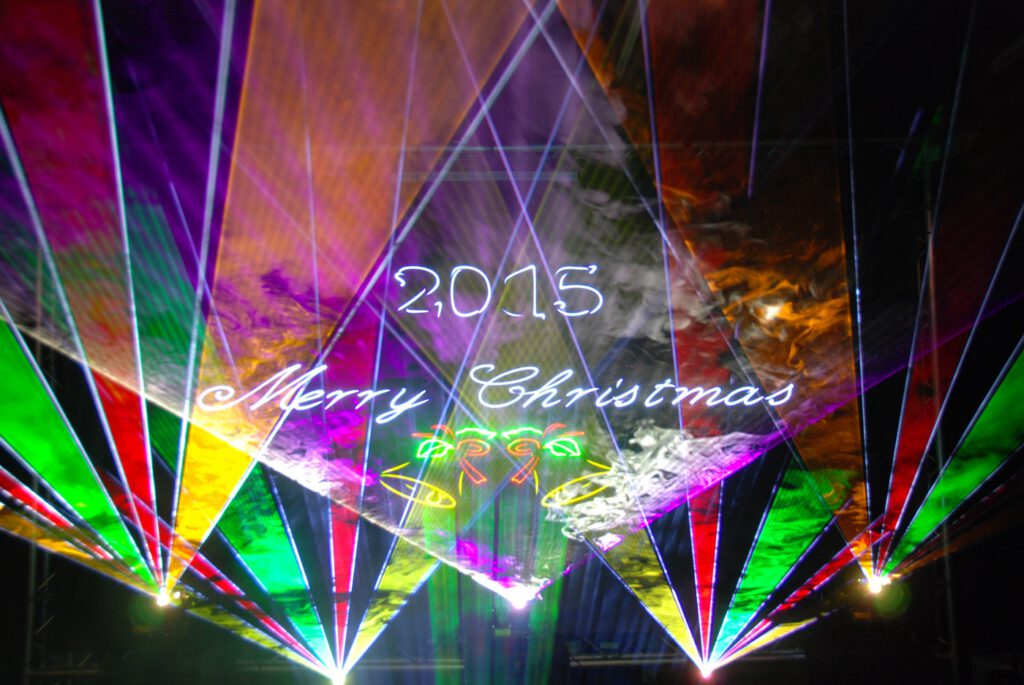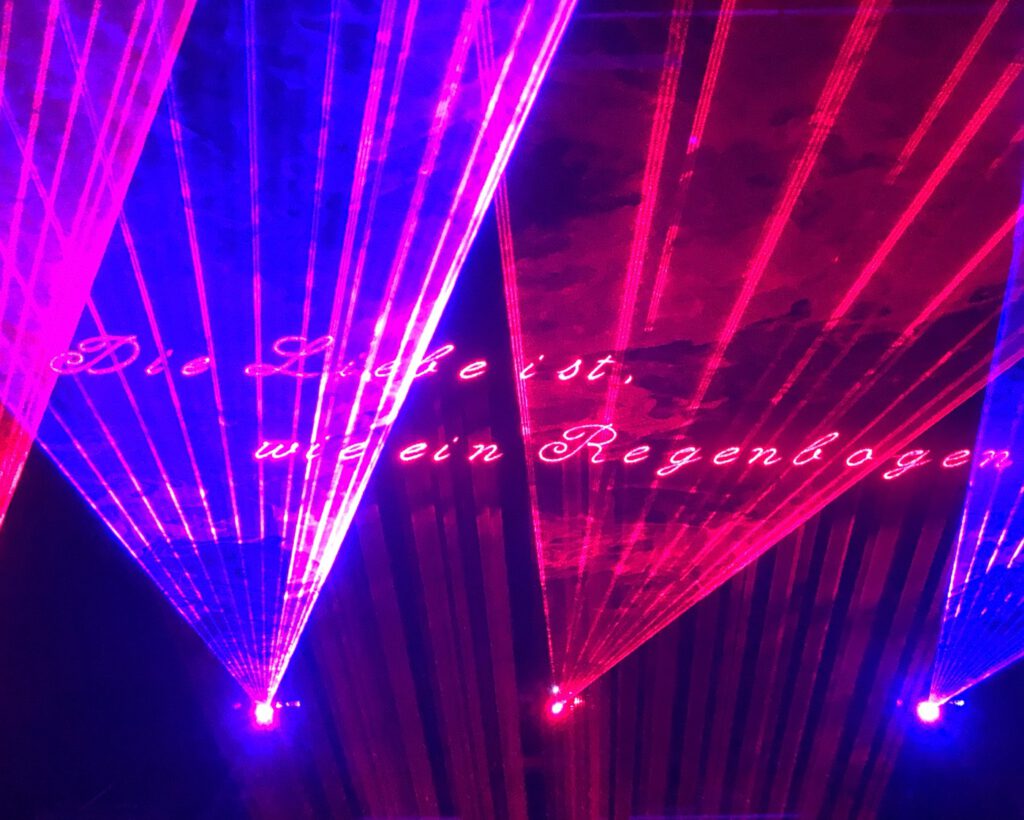 At weddings a laser show is often the highlight of the celebration. Very personal elements let the bride, groom and the guests sink into good emotions.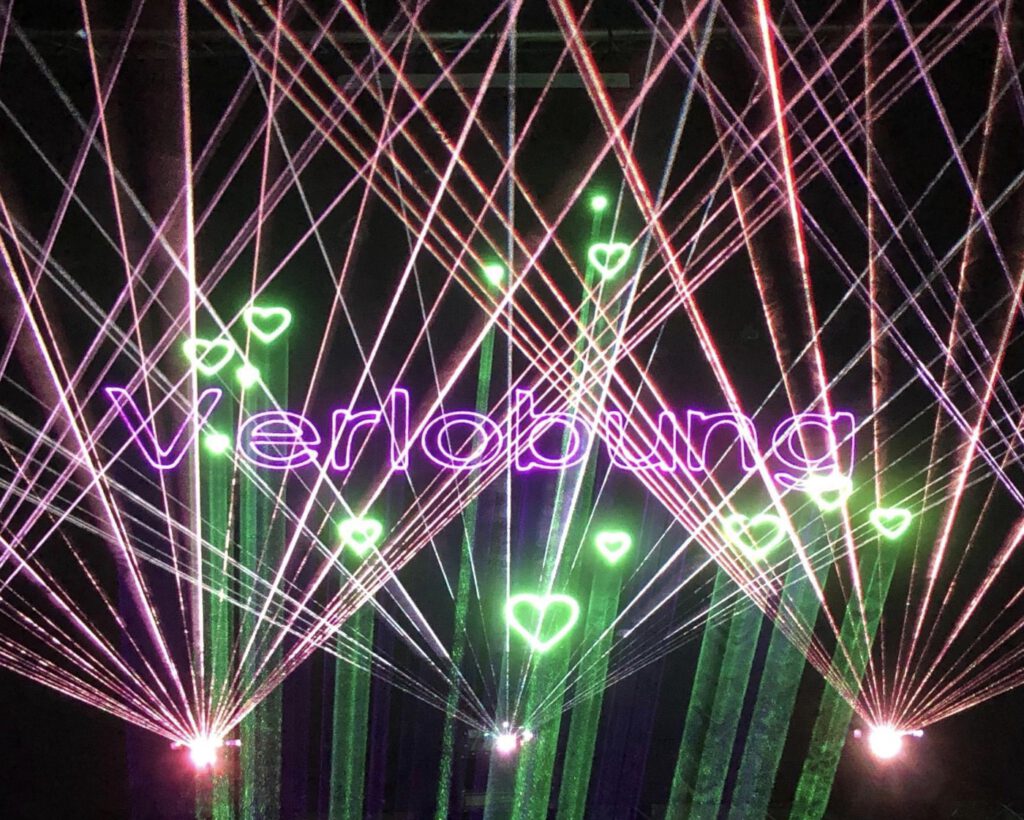 The outdoor show is superior class. In combination with fireworks, light and special effects, the audience experiences the most spectacular show.
We achieve the right brightness and beam quality for large outdoor shows by using OPSL-technology and high-power diode projectors for our shows.
Laser setups with several hundred watts of power make open-air events a spectacular experience.
We have the excellent equipment for this!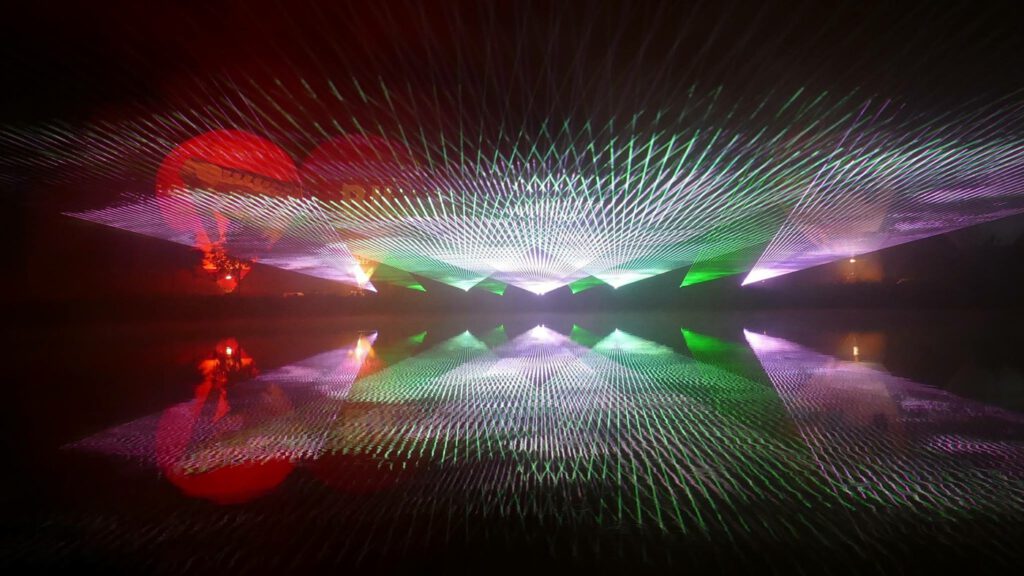 Due to the special properties of the laser, you can achieve brilliant contours of all kinds with it. Whether as mapping or large scale projection. Where video technology is not sufficient and is many times more expensive, the laser becomes the optimal and impressive solution.
No complex structures are necessary. If things have to be done quickly, the laser starts working after just 30 minutes.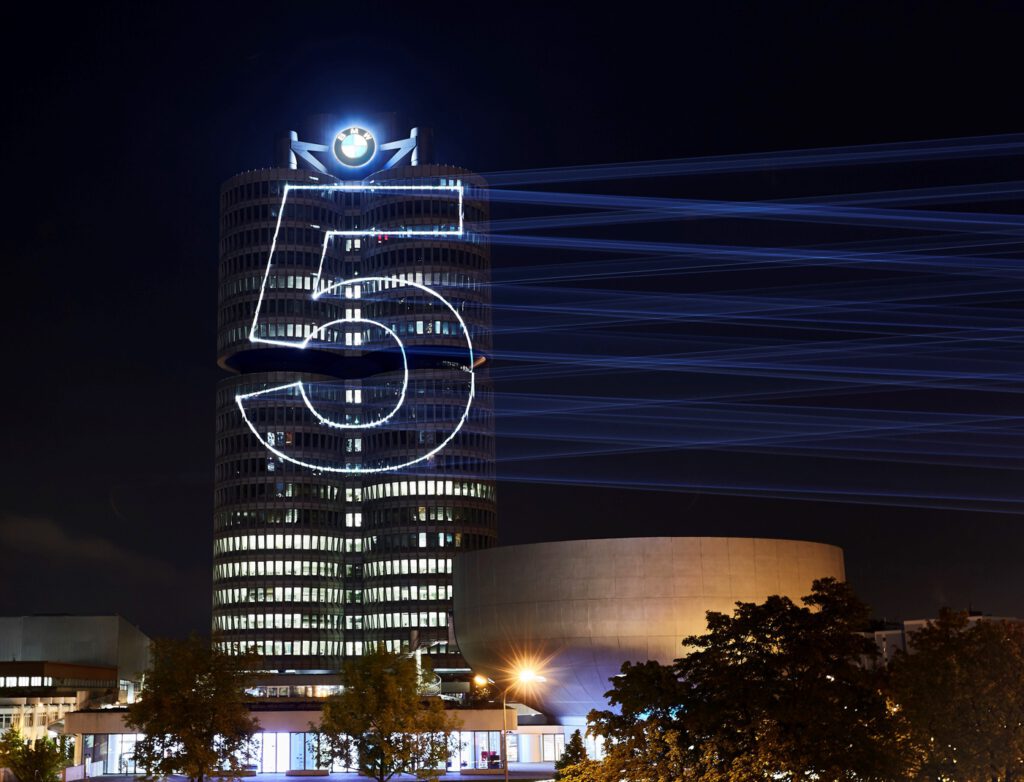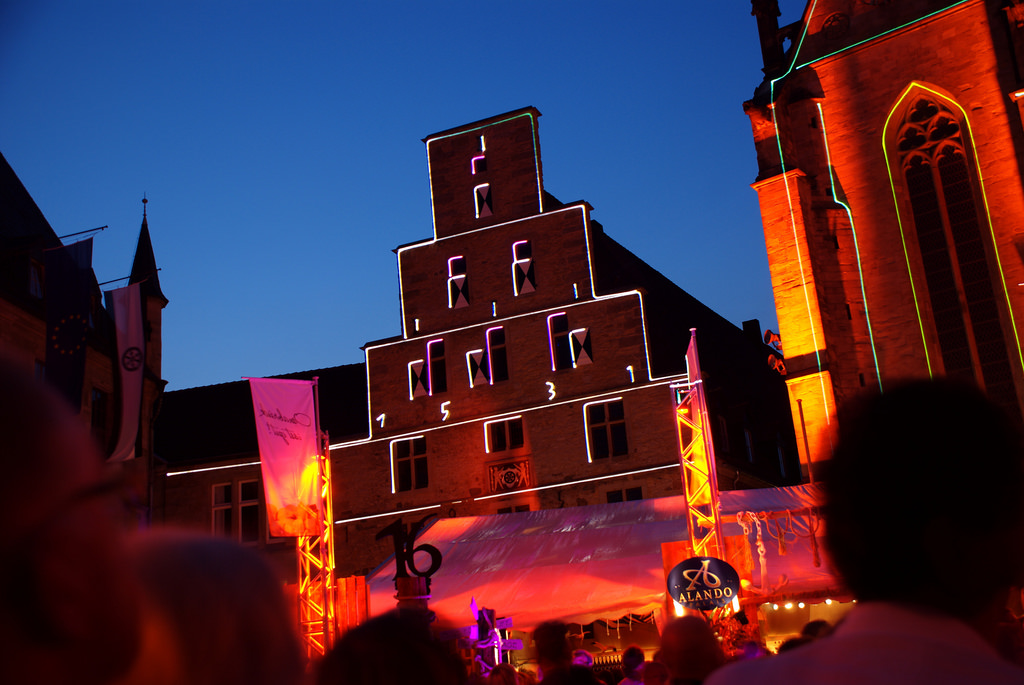 Mapping is a sophisticated way of staging buildings of any kind. The extremely bright and colorful lines are projected onto the object with millimeter precision.
The most far-reaching light effect is a laser beam. Distances of up to 50km can be achieved. With up to 2000 watt laser power and very good beam quality, we offer solutions that connect towns and cities.
The radar safety system developed by us allows safe and trouble-free operation over large distances without endangering air traffic.