Managing director Marco Stümpel has been working in laser technology for more than 28 years and founded the company LIGHTLINE Lasertechnik e.K. in 1992, which today is responsible for the rental business in addition to LIGHTLINE Lasertechnik GmbH.
Together with 5 employees, high-performance laser systems are developed in Osnabrück,
The rental business is also an important pillar.
To be able to realize a good show, it takes a lot of experience and skill. Operations all over the world helped build this over time.
Exclusively professional equipment is another guarantee for a perfect show.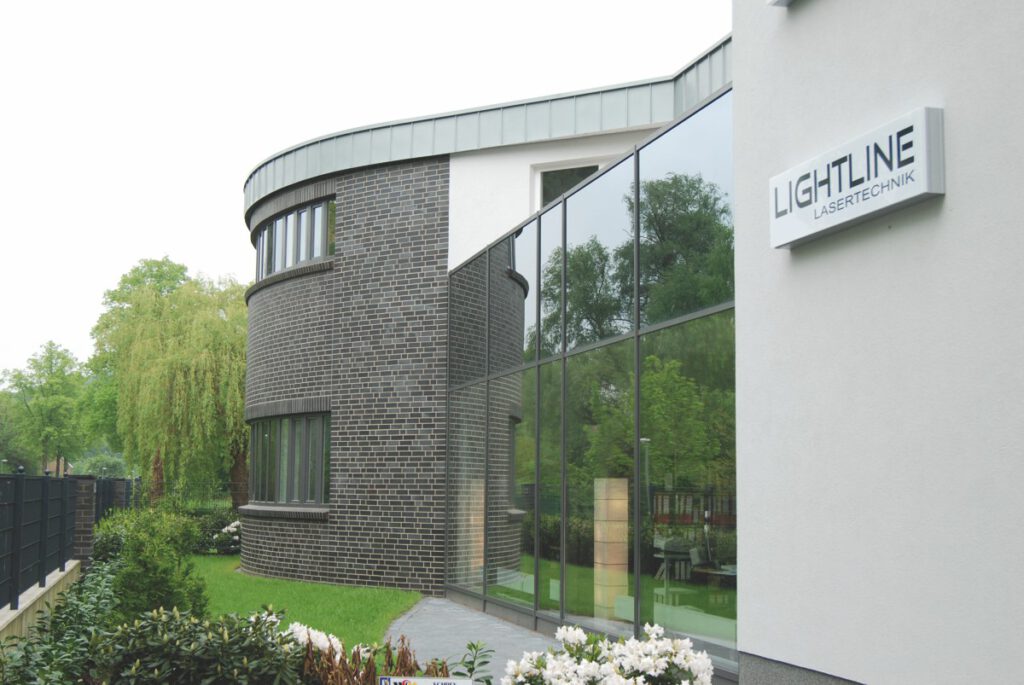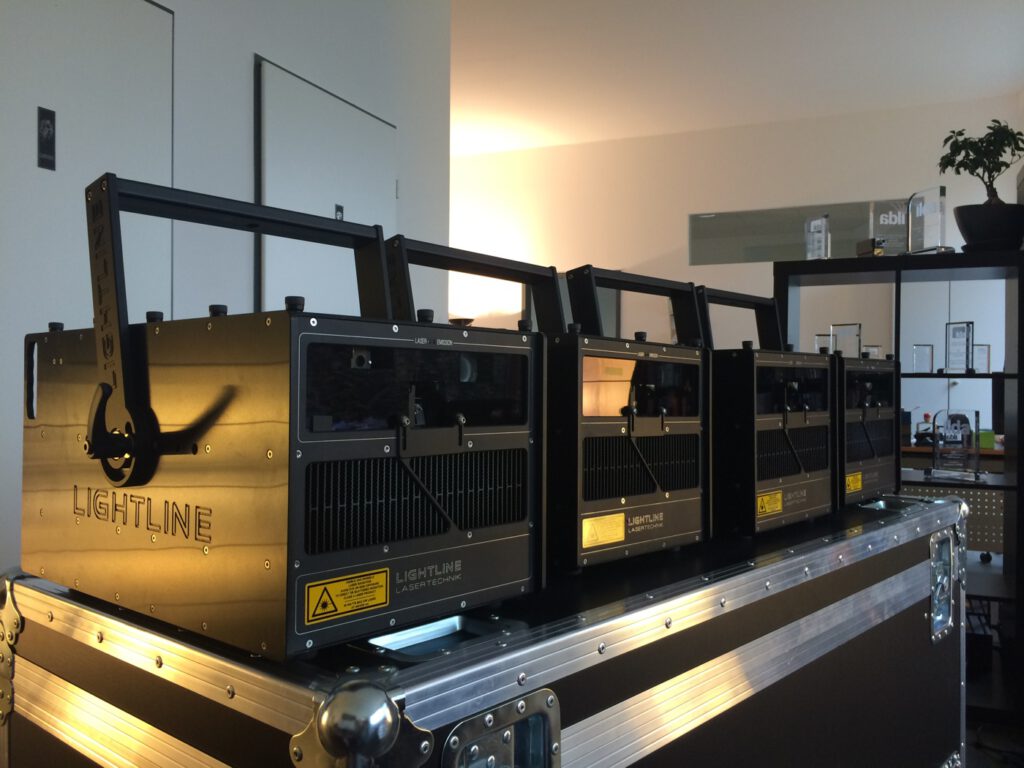 Equipment:
Greenlaser
RGB-laser
Lasearray
Screens
Special Effects
Pyro
Fog / Wind machines
Sound reinforcement
Lighting Technology
Numerous and highly interesting worldwide projects were realized.
Of course, the highlights include special experiences abroad. Whether a laser show on the Nile, art installations in front of the Guggenheim Museum in Bilbao or our participation in the Olympic Games in London 2012, each event tells its own story and will be unforgettable.
That makes us proud.
The company's own vehicle fleet enables uncomplicated processing of all orders.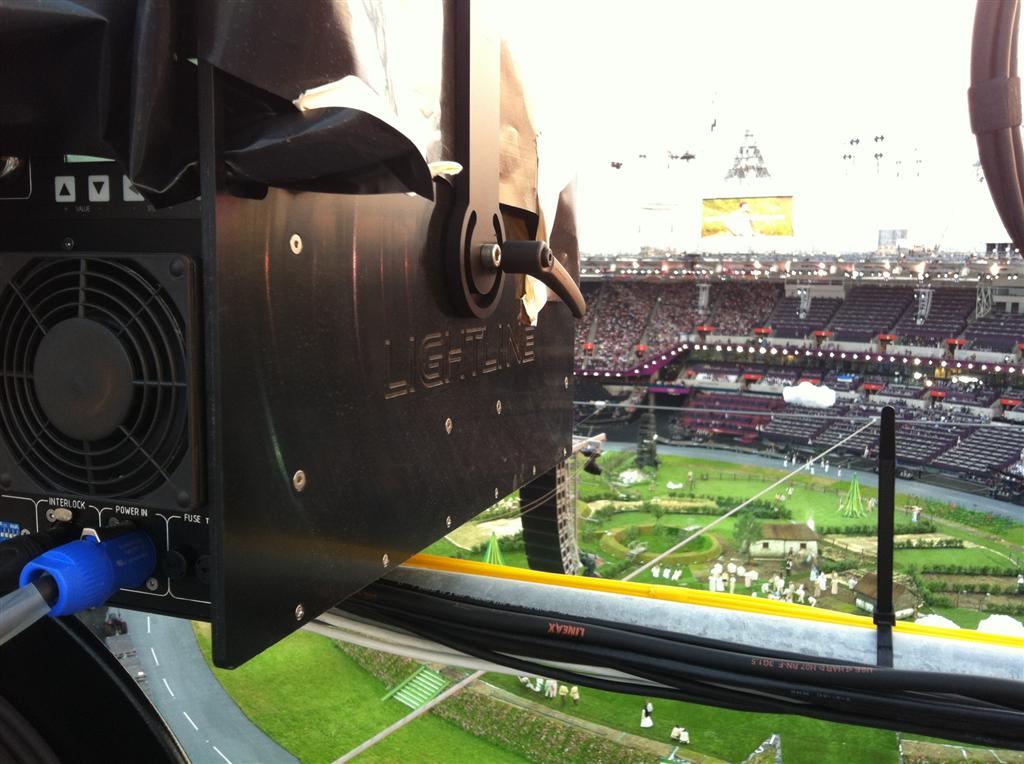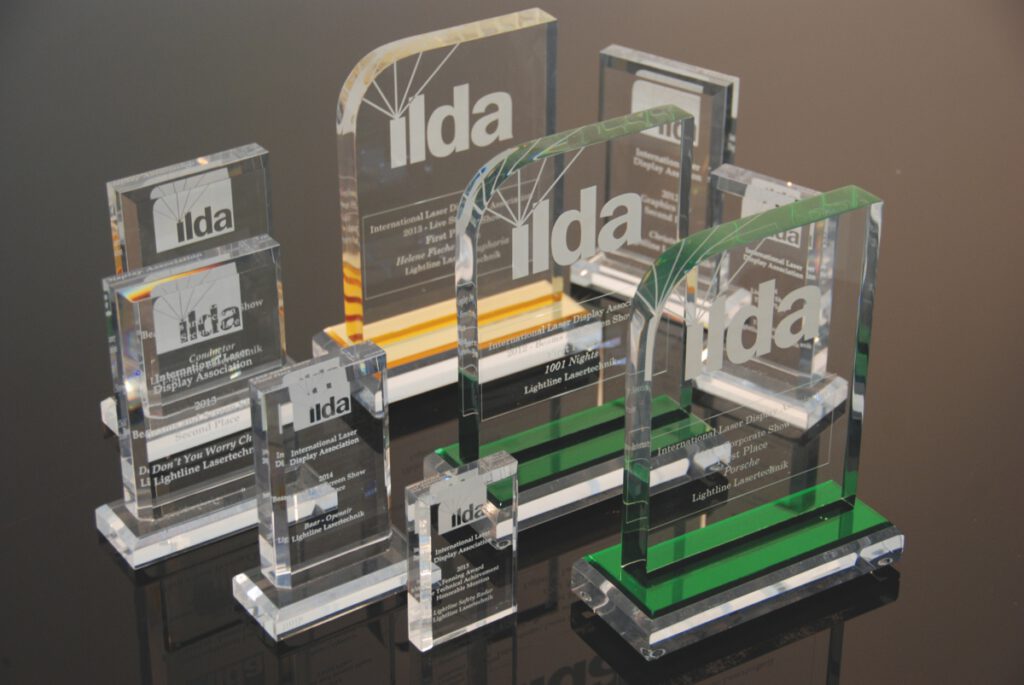 Numerous international awards from the International Laser Display Association (ILDA) prove that we internationally operate at the highest level.
A quality from which customers benefit.