There is nothing like a lasershow
This breathtaking effect can only be produced with a real laser. The show service of LIGHTLINE Lasertechnik e.K. offers lasershows all around the world for every imaginable event.
Professional show designers and high quality equipment are the guarantee for a perfect result of the shows performed by LIGHTLINE.

Lasershow
We create the perfect customized indoor lasershow with brilliant colours, nice beam effects and high-class laser graphics. Whether in small locations or large stage setups, with LIGHTLINE Lasertechnik e.K. you choose an experienced partner.
Customized product-presentations are the most performed lasershows.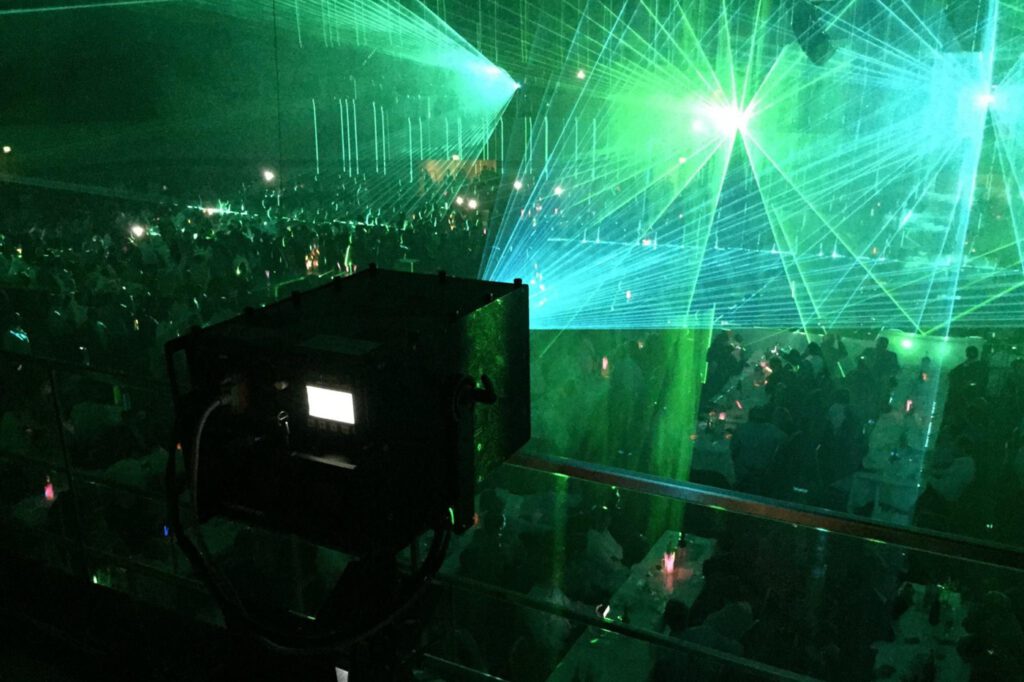 Outdoor Show
The right brightness and beam quality for large outdoor shows can be achieved because we only use OPSL-technology for our shows. Laser setups with several hundreds of watts make open air shows a spectacular experience. LIGHTLINE Lasertechnik e.K. has the equipment.
Just excellent!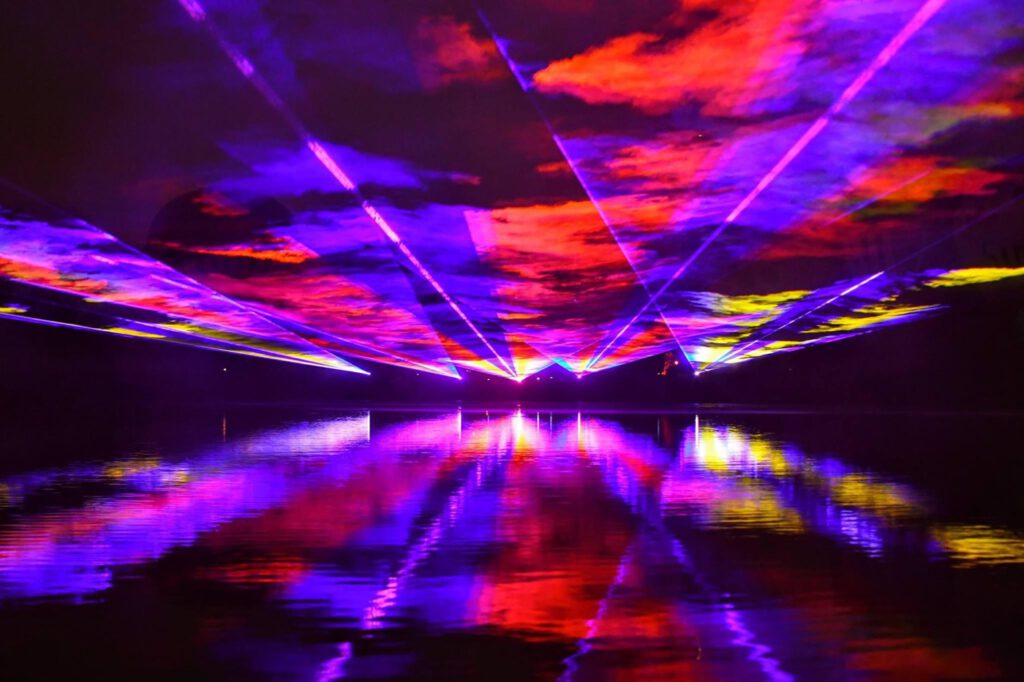 Tours / Festivals
We carry out laser shows for  tours and festivals and take care of all the approval procedures for you.
Whether in small venues or large event halls, with LIGHTLINE you choose an experienced partner.
Let us design your personal show together with us!
The best thing to do is visit us in our showroom!